Welcome to First Grade and Flip Flops!! And Orange 'ya glad it's a BLOG HOP!!! Thank you for visiting our exciting blog hop! This is my first time participating in a blog hop and I have only been a blogger since this March so I am excited and nervous!! I hope that you have enjoyed visiting all of these amazing K-2 blogs, looking at and hopefully purchasing helpful units for your classroom as well as grabbing some FREEBIES along the way! I am the
I have two great units to share with you on this blog hop! The first one is my Mission: Space unit! I don't know about you but there is something about the world beyond ours that is just so fascinating! Is there life out there? Can we one day live in space (other then the Space Station right now??) So many questions with no answers!!! When I first posted about
my unit
, I can vividly remember being a Young Astronaut in 4th grade and wanting to go into space, I loved learning about the planets, and I loved going to Kennedy Space Center! Living in FL I was lucky enough to do that! Click on the cover page to take you to my TPT store to grab your copy! It is a unit that is sure to inspire all future astronauts out there!!!
There is just so much that I could not fit them all into a collage!
So, now for your FREEBIE!!! How many of you are tired of the same old Father's Day tie card?? Do I see any raised hands?? LOL!
Now, while I am not saying that we shouldn't still give those out as they are cute! However, why not give that special father figure in your life a Father's Day Gift in a Bottle!!!
(Click me to grab your FREEBIE!!)
(cute cat NOT included!! Ha! He wouldn't leave me alone!!)
My friends, just click on the the cover page of the FREEBIE and it will take you to my TPT store where you can download the craftivity. If you are not a follower of First Grade and Flip Flops, then now is your chance to show me some love and support! Please follow me on my blog and my TPT store! :-)
Thanks so much for stopping by! Hope you are enjoying the blog hop! The next stop is Tammy from the Resourceful Apple! Click on her button to take you there!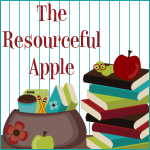 If you'd like to go to the beginning of the hop, head over to Tamara's blog:
Have a great night and weekend!!!