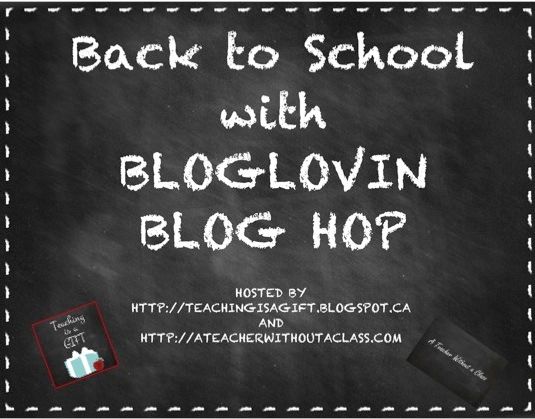 Have you hopped on yet? On the Blog Lovin' Train, that is? It is so easy! I have linked up with
Teaching is a Gift
and
A Teacher A Without a Class
(she is also giving away a laminator!! Go enter today!) this weekend as a way to get to see new teacher blogs and new ideas and a way for us to hop on the Blog Lovin' train! Just click on this button to follow me on the right hand side:
Friends, there is no easier way to follow me and your favourite bloggers than with Blog Lovin'! I love being able to see all my favourite bloggers in one page and then being to click and read instead of going back and forth to my bookmarks. Love convenience!
Anyhow, now it's your turn! Please link up with these fab ladies and get to know some new bloggy friends!