Starting off with a BANG! Grab this pack for a fun, getting to know you activity for the beginning of the year! Starting the year off right and building community is so important to me. I always tell my class that we are a family, a team and that we need to be able to get to know each other and be comfortable with each other and our learning styles.
This pack comes with getting to know you cards that kids will find the matching pairs to and answer questions and a simplified version of "Find Someone Who" and more! Click on the poster to take you to my store to find out more details.
You can also check out these other fabulous ladies and their sales! You will have to see what their #5 wishlisted item is! You might get your wish there, too!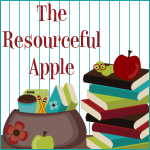 Check back tomorrow for another sale!