Oh my goodness! I know that teaching BUGS and INSECTS may be way off right now but I had so many people LOVE my unit on bugs! The kids loved it, too! This would be a great buy now and use later! This packet has:
*Buggy Writing Prompts
*Honey Sweet Sentence Sort (asking, telling, exclamatory)
*Hopping Homophones
*Catch Me Syllables
Science Centers
*Do you Hear what I hear and see? (a hands on center)
*Be a Bug Detective (find hidden bugs using a magnifying glass-- tally and graph activity-- SO FUN!!!)
*Insect Picture Sort (Is it a bug or isn't it?)
Insect Extras
*Easy craft ideas
*Thinking maps
*Under the microscope
Remember! It's not just me! Check with these other fantastic bloggers for their items as well!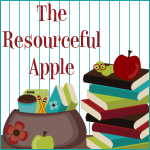 So fun! Click on the poster to take you to my store and for example pages!! Tomorrow is Day 3!!
Check back tomorrow for another sale!